MyPortfolioBuilder
Discover MyPortfolioBuilder, the latest addition to our suite of broker tools.
Leverage the power of our portfolio creation tool to build personalised, end-to-end client solutions online.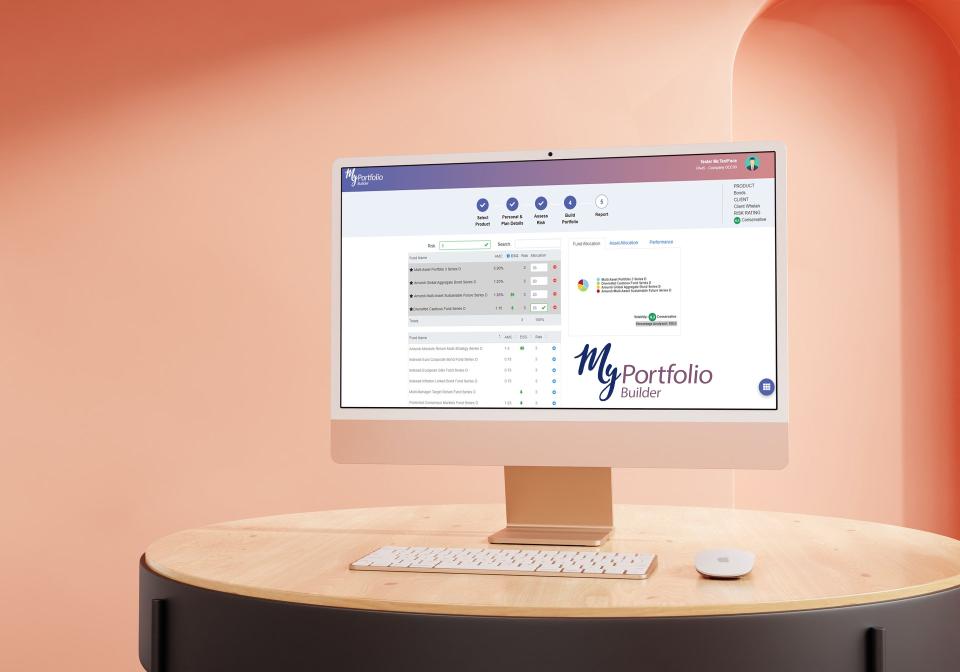 Simplify
Simplify the creation of unique client portfolios using our guided process.
Save
Save portfolios and resume later. Pre-populate to MyQuotes and through to online application.
Support
Support your advice proposition with reports that you can brand, customise and configure.
How will MyPortfolio Builder fit in with your business?
We focused on three key areas you told us were important.
1. RISK ASSESSMENT
The way you provide advice has evolved and MyPortfolio Builder gives you the flexibility to provide clients with the advice they need.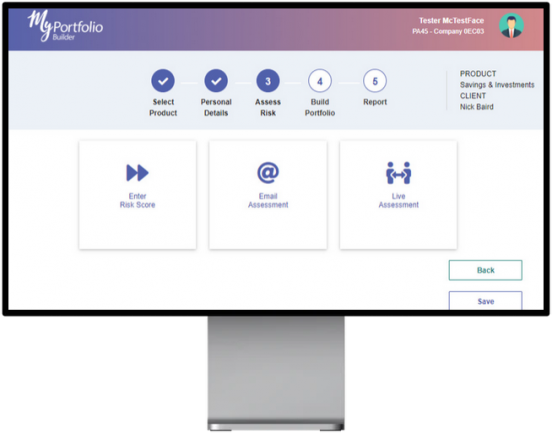 Risk assessment made even easier
The way you provide advice has evolved. To support your advice process and maximise flexibility, choose from three risk assessment options:
Option 1: enter your client's risk score

Option 2: conduct an assessment in real-time, whether online or face-to-face

Option 3: email the questionnaire to your client straight from MyPortfolio Builder
Risk assessment made more personal
Your clients expect the personal touch. To support your proposition you can:
Brand the questionnaire with your logo.

Personalise the email wording with your own text, and choose whether or not your client sees the results.

Schedule a reminder email to your client from MyPortfolio Builder
2. PERSONALISATION
Personalise, customise, configure
Each of your clients is unique. With this in mind, MyPortfolio Builder comes with features that personalise the process and help you customise and configure to their unique needs at every stage.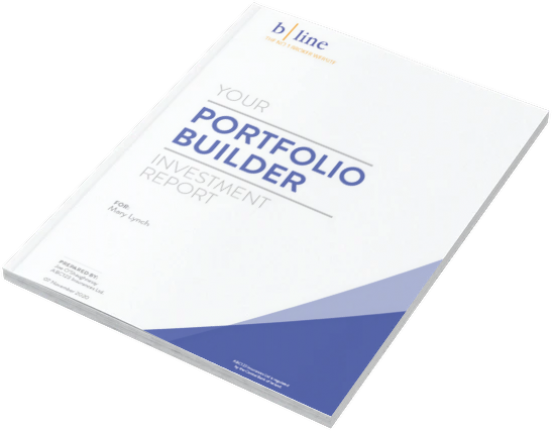 Client Context feature
Capture additional information relevant to your client's circumstances – for example capacity to handle losses, understanding of responsible investing - with this feature. You can customise the client report to include these observations. Client Context supports your fund advice AND helps you meet Sustainable Finance (SFDR) requirements.
Change risk rating
You know your client, so you can override the rating calculated by the risk questionnaire, customising it based on your knowledge of their needs and circumstances.
Customisable reports
customise the report with your client in mind using the report builder feature. With report builder you can choose to add Client Context information, Range of Returns, the risk questionnaire, fund factsheets and more to meet the level of personalised detail your client requires. What's more, you can add your branding to the report to add a real personal touch.
3. PORTFOLIO CREATION
Simplify. Build. Choose.
My Portfolio Builder simplifies the creation of unique client portfolios. Build end-to-end solutions, which meet your client's needs, from the diverse range of options offered by fund partners ILIM, Setanta, Amundi and Fidelity.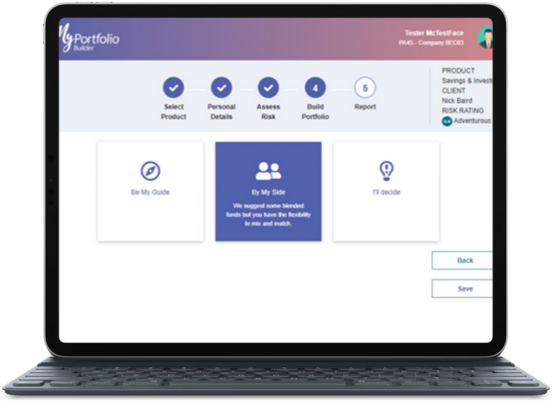 Each client's portfolio will vary in complexity. MyPortfolio Builder gives you the flexibility to create the right solution for your client, with three levels of support – be my guide, by my side, and I'll decide in the portfolio
Be my guide

defaults to the MAPs fund (or REPs fund in post-retirement portfolios) appropriate for your client's risk rating.

By my side

illustrates a sample combination of funds appropriate for your client's risk rating. You can decide on how suitable it is.

I'll decide

lets you construct your client's solution from scratch, with no defaults or samples.
No matter which route to creating a portfolio you take, you will always have complete freedom to add and remove funds. Smart search and filters make this easy.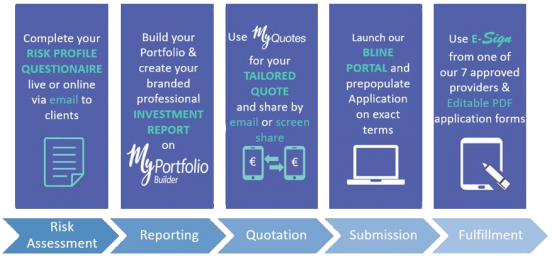 HELPING YOU DO BUSINESS REMOTELY, FROM END TO END
Your account manager is available to answer all your MyPortfolio Builder questions.
Introducing MyPortfolio Builder
Watch the Irish Life Webinar giving a full overview of MyPortfolioBuilder recorded on 10th June 2021. Hosted by Nick Baird you heard how we've focussed on reducing pain points and solving key problems to bring you a system that is easy and compelling to use and helps you deliver a great customer experience.
MyPortfolio Builder flyer
Some information about the MyPortfolio Builder in a handy flyer. 
Troubleshooter guides
Understand the best way to use MyPortfolioBuilder with these quick troubleshooter guides. 
What's new in MyPortfolio Builder?
Add ILIM market commentaries to client reports
To support investment conversations with your clients, you can now include the latest ILIM market commentary in your client reports. The commentary, updated monthly, covers;
a range of asset classes, including equities, bonds, currencies and commodities, 
returns and rates over specified periods; and 
quarterly commentary at each quarter-end