MyQuotes
Simple and easy to use, find out how MyQuotes can add value to your business.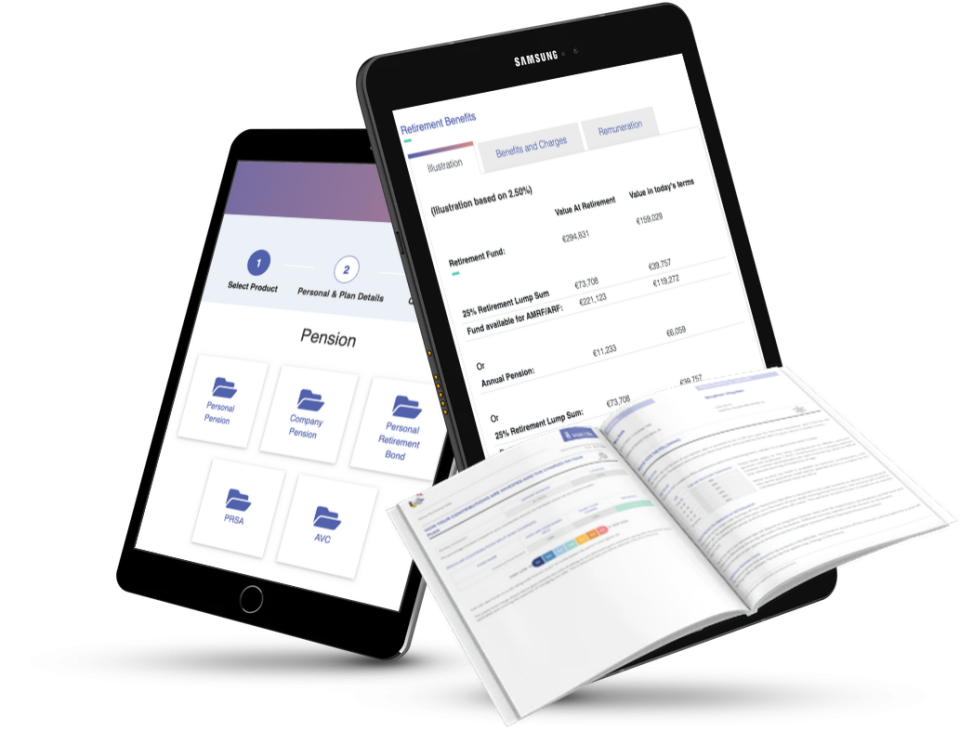 Ease
Simple and intuitive product selection and navigation
Save and resume
With MyQuotes you can save a quote at any point to resume in the future.
Reports
Professional, configurable reports which you can co-brand with your logo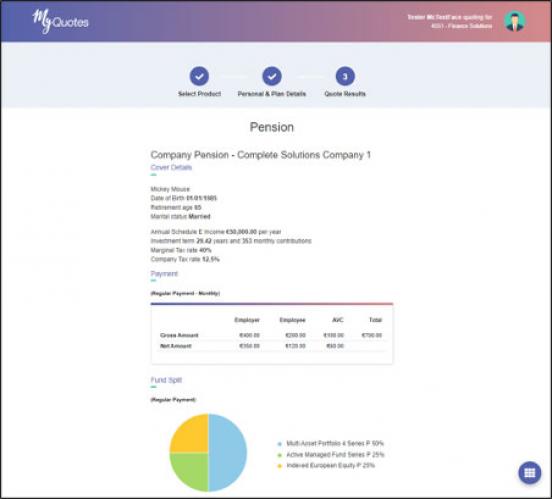 Key features
simple and easy to use and navigate
solves key pain points such as commission profiles, company pension funding limits and complex protection quotes
convenient – mobile and tablet enabled, with a Quick Quote option for a price or fund projection on the go
professional, configurable reports which you can co-brand with your logo
efficient – save quotes on your personal dashboard. You can now also save your MyRetirement Pathfinder reviews.
streamline your business - prepopulate to online submission so no rekeying of data and errors reduced for a positive client experience

save client details to your own personal dashboard and resume at a later date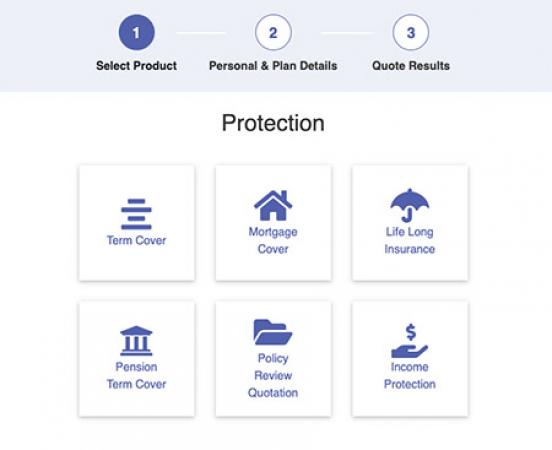 MyQuotes protection key features
integrated price match (excludes Zurich), with the option to include in a branded report and re-populate into submission
quote indicative percentage and per-mille loadings with price match, with link to Ask Underwriting to check likely terms
intelligent commission profile selection with sacrifice options
the option to download prepopulated protection data capture and signature forms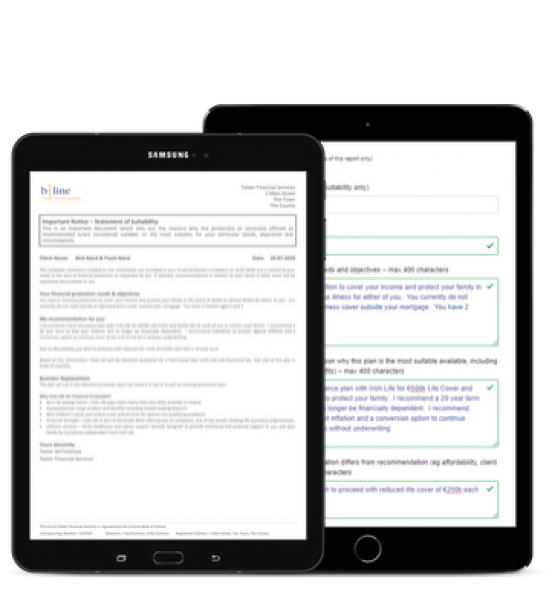 Introducing our protection statement of suitability writer
A simple statement of suitability template writer is included in the report wizard for protection products. There are text boxes to enable you to document
client needs
your recommendation
any additional relevant information
You can generate and integrate a one page statement of suitability letter into your client report.
MyQuotes wealth key features
Quick and easy commission capture:
no more profiles, just three simple questions
playback options available
allocation rates are dynamic to payment amounts and combined ARF investment
Professional high quality reports you can brand:
report wizard now includes options to automatically add factsheets for chosen funds
download and attach tailored KIDs for PRIIPs
contributions, projections and benefits, displayed in graphic and tabular form for maximum impact
blended charging when multiple funds selected to help you clarify total client expense and maximise the addition of trail
portfolio-level blended risk ratings when multiple funds are selected help you create tailored investment solutions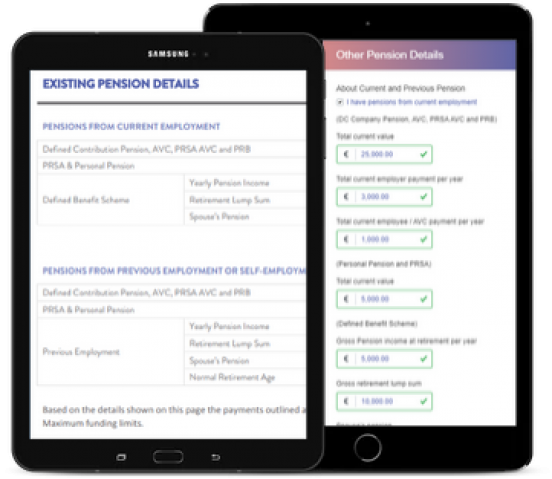 Integrated company pension Revenue maximum check
handles all variations of current and legacy arrangements - personal, DC, DB, AVC, PRSA
compares strict and uplifted scales and selects the most beneficial from a contribution perspective
if a case fails the check then the user is prevented from generating a report or proceeding to submit an application
if a case passes check then details are recorded on the report and confirmed within funding limits
data pre-populates to the online submission retained benefits section - efficient and reduces errors

option to download RevMax one page report and add it to the company pension client report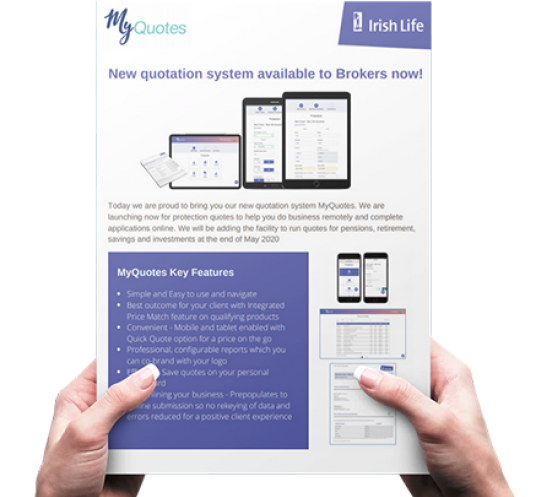 MyQuotes flyer
Download the MyQuotes flyer, explaining all you need to know about how MyQuotes works.
videos
Support videos
Here is a group of videos to explain multiple facets of the business
PRSA support videos
Here are some videos to help with sorting PRSAs
System admin support videos
Here are a group of videos to help you use the admin system
Protection support videos
Here are several videos to assist with protection policies
Wealth products support videos
A large group of videos to showcase our wealth products
MyQuotes support map
Find additional support information on our support map, including where to find support material, how to give feedback and how to get in touch with the helpdesk.
What's new in MyQuotes?
Gift Tax – Section 73
Savings quotes now support Gift Tax planning conversations with your clients.

Create a Section 73 quote illustrating the benefit of a Gift Tax savings plan
2021 in review