Personal pensions
Personal pensions don't just offer favourable tax reliefs.
With a range of options to suit all risk appetites, you can offer your clients control over how their funds are invested.
A personal pension from Irish Life can provide a great opportunity for your clients to achieve their retirement goals.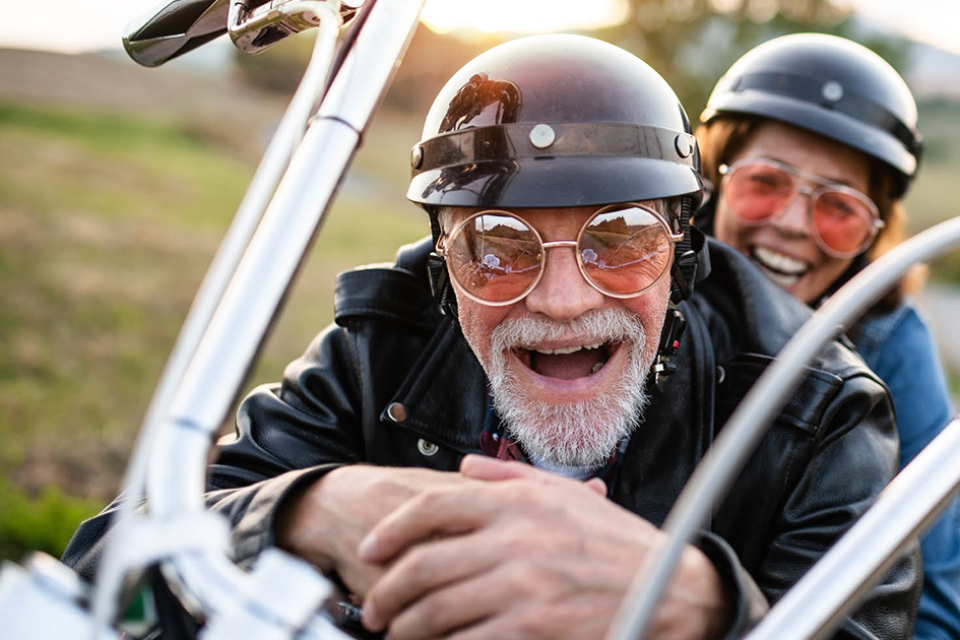 Documents and forms
Application forms
Personal pension application and top-up forms plus PEP/RCA forms and DD mandate
Booklets and terms & conditions
Product booklets to use with your clients
Broker product guides
Irish Life personal pension product guides.
Personal pension retirement claims
Personal pension retirement claim requirements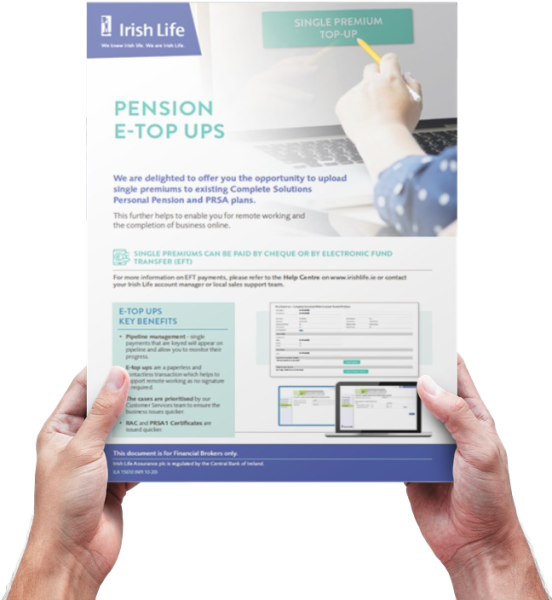 SP top-ups made even easier
Online top-ups are now open for Complete Solutions Personal Pension plans, making it even easier for your clients to pay a single premium into their personal pension.
Key benefits of a personal pension
How can a personal pension benefit me? This flyer outlines the key reasons to take out a personal pension, to support your advice process.